I want to thank you profusely for your gift to me through Miami to help further my
education and leadership. Not only have I have been fortunate enough to attend such prestigious institution, but I am also fortunate enough to study my passion and further my design skills through the fantastic programs that Miami has to offer. When I leave Miami and embark on a new journey, I will do it safe in the knowledge that I've developed the leadership skills I need to make a positive impact on a daily basis. I will continue to be the best student I can be, being there to help all my wonderful friends just like Joe was and taking every opportunity open to me through your generosity.
2016 - Erin Socha

I am so honored to have received the Joseph P. Veasey Award, I am happy to share
what it means to me. I remember hearing Joe's story my first year at Miami and thinking "I want to live like that." Life is so full of happiness and joy, and if we capitalize on that even half as much as Joe did the world will be a better place. I am honored to receive the Joseph P. Veasey Award, knowing I am doing my part to make the world better, starting with a single studio. Thank you so much for all your work and dedication to this Award, it means so much.
2015 – Valeria Degutis
It is such privilege and honor to have been chosen by my studio-mates for the Joseph P. Veasey Award. I am a rising junior from the Chicago area. I grew up in a multi-cultural home with a strong support system that always encouraged me to follow my dreams. At some point in my life, I'd finally decided that my dream was architecture and I decided to go for it. I am always stumped when I try to figure out why I decided to pursue a career in architecture, but one day I realized that architecture is one of the only things in this world that affects almost every single moment of our lives. The design of a single building can alter a whole citysca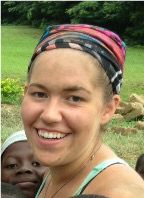 pe and the interiors of a building can alter how one feels. Architecture becomes this powerful influence that we rarely think about, yet it is there affecting how we feel and how we think about certain things. In the future, I hope to work alongside a non-profit organization and design homes and communal architecture that impacts communities with need.
There aren't enough words to describe my gratitude towards the selflessness of Joe and his family. I am so honored to have been chosen by my studio for this award. It has been such a pleasure getting to know and work alongside them. Our Department has been such a blessing to me, I couldn't see myself fitting in anywhere else with any other studios. I'm so very thankful for the impact that they've all had on my personal growth these past two years. I am so humbled to be associated with the memory of Joe and his kindness and I will continue to follow his example throughout the rest of my time here at Miami University.
2015 – Sarah Jamieson
I am truly honored to have received the Joseph P. Veasey Award this year. By the sound of it, he was a truly wonderful person and had touched countless peoples' lives. Thank you to Joe and his family and friends for providing this award in memory of him. Words cannot express how grateful the three of us are to receive this honor.
I was born and raised in Valparaiso, Indiana and eventually moved to Culver, Indiana where I live now. Art was always an important part of my life, and ever since I can remember, I took all kinds of art classes. I knew eventually I wanted to do something in the art field. In 7th grade, we took these online tests to see what our

strengths and interests were, and in my job occupation suggestions, architecture and interior design were two of them. The idea kind of stuck and I had a hard time deciding between elementary education and interior design before I came to Miami. One of the best decisions I made was choosing interior design. I love our design program, the professors and the people I have met throughout these past two years. My future plans include City Year, Peace Corps and eventually designing for a firm who builds and renovates in underprivileged areas.
One of the best parts about studio is definitely the "studio culture". We form a bond that no one really understands outside of studio. We're a big family. Because of these friendships, these past two years have been incredible. I know that for the rest of my life, I can count on these individuals to have my back and I will always do the same for them.
I cannot properly express in words how much it means to me to have been selected by my peers for the Joseph P. Veasey Award. I am truly humbled. We have a tremendous amount of gratitude for Joe and everything he stands for. He was clearly an incredibly influential individual and to think that my peers thought I was worthy of such an award is something for which I will always be grateful. Thank you very much to Joe and his family and friends!
2015 – Ruben Victoria Bojalil
I am 21 years old and from Puebla, Mexico. I moved to the United States 10 years ago when my dad got transferred for his Job, moving here was a good opportunity for me to improve my English and become fluent in it too. It made me change my views of other cultures and be more open to learning new languages and about other cultures. I went to William Mason High School in Mason, Ohio. They had a good variety of classes and paths you could take. At Mason you can choose your
own classes like in collage and that helped me see which way I wanted to go with life. I was between architecture and mechanical engineering. I chose architecture because it's between engineering and design which I have been interested in since I was young. I also decided architecture because I have always paid attention to details. I am passionate about architecture and design and hope I can accomplish a lot with this major.
It means a lot to be chosen by my peers to receive this scholarship. It shows that they appreciate what I am doing and support me. I am honored to receive this scholarship because it shows that I am doing something right. It is also an honor to receive the scholarship in memory of Joseph P. Veasey. I have heard that he was one of the most amazing students the department has ever had. I am honored to be compared by my peers to Joe and the kind of person he was.
Thank you for the Joseph P. Veasey Award and to the Veasey Family and all the donors.
2014 – Andrew Hubbard
I am from Indianapolis Indiana. Growing up, I believe there were two major influences that led me towards an architecture major. The first of which is my artistic family and our love for art. My father created his own rustic furniture company when I was 5 years old. I remember I wanted to be just like him. He was
always drafting up new designs, so whenever I saw him draw, I would draw and create. The second influence is my family's Victorian home in Wicker Park, Chicago. This was my childhood abode. There was something about the venerable vintage ambiance that I found most beautiful. My father and I spent a countless numbers of hours renovating the house together. I believe that this house was the catalyst for my timeless love for architecture.
There are honestly no words that can describe how grateful and surprised I was to be chosen for the Joseph P. Veasey Award. It was so surreal when my name was called to receive the award. In the architecture studio, we spend innumerable hours working together and we have become this great big family. It means so much to have the love and respect of my peers. I am honored to be a part of such a dedicated and committed group of people.
Thank you to Joe's entire family and his friends for making this award possible! No wonder Joe was so loved by his peers, he obviously comes from an amazing family!
2014 – Jessica Moeslein
I grew up in Baltimore, Maryland, surrounded by rich culture and history, including beautiful homes and buildings that were created by the architects of this country. In 2006, my family decided to relocate to Ohio. While searching for the perfect house in Columbus, I was absolutely fascinated with looking at the plans of each potentia

l home. Touring a new home became my new favorite hobby, and I was sad when we moved and that came to an end. From that point on I said I was interested in architecture, and I guess it kind of stuck. Other than architecture, my hobbies include playing piano, working at The Apple Tree located uptown, being involved with my sorority Kappa Kappa Gamma, and finding time to spend time with friends, family, and my two dogs – Bruiser and Jackson. After my time at Miami, I plan to continue on to Graduate School. One of my biggest goals in life is to receive my Master's degree like my Dad, and eventually become a licensed architect. This award will go towards my trip to Ghana this summer, where I will participate in a 6 week design/build studio with 17 of my classmates.
I cannot express how grateful I am to receive this award. It is something I will always cherish, and I can't thank Joe, his family, and my studio enough. Our studio setting at Miami University is a very special thing. Although from the outside it seems exclusive and doesn't make much sense, but it truly involves love much greater than architecture. I am extremely honored that my classmates feel that I am one of the "Joe Veasey's" in our studio. It is such an honor to be recognized in his name. Joe has left a pretty big expectation to live up to, and I value everything that he embodied. I hope to follow in his footsteps, and continue to be the positive, spirited, leader I know Joe would want me to be.
2014 – Danielle Mulhearn
I'm from the Wheaton, Illinois, a suburb of Chicago, and am a current Interior Design student at Miami. I am the eldest of 4 kids with a sister who will be a senior in high school, a brother who will be a junior in high school, and another brother who will be starting his first year of middle school. Some more fun facts about me: I was born on my dad's birthday, October 13, and am named after him (Daniel & Da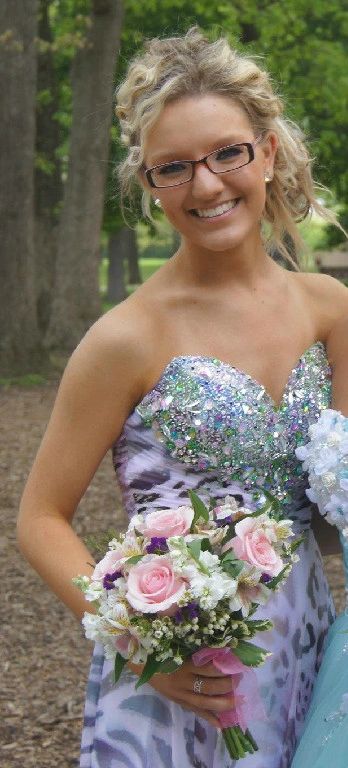 nielle) and I also have 2 dogs, Macey (Cavachon) and Abby (Schnoodle).

For as long as I can remember I've wanted to grow up and be an architect or interior designer. The main reason for this was due to my obsession with the computer game "The Sims". I only played so I could build the houses and after finishing them would move on to another. It was my mom who first told me I could make a career out of building and designing houses. I took some drafting classes in high school, as well, and ever since then pursuing architecture and interior design has been my dream.

To me, there are no amount of words to begin describing what it means to be chosen for the Joseph P. Veasey Award. First off, there is a tremendous amount of gratitude. Not only can I not thank my peers enough for selecting Jess, Drew and I, but I cannot thank everyone else enough who's generosity makes this possible. I am surrounded by some of the best people I've met in my life on a day-to-day basis in studio. Knowing I've made as much of an impact on them as they have had on me makes me more honored than ever. I only wish I could've met Joe during his time here after hearing all of the great things J. Elliot and the rest of the faculty have had to say about him. Being remembered in Joe's name is one of the greatest honors I could have asked for here at Miami and I am forever humbled by this.

I would again like to thank Joe, Joe's family and all associated with the Joseph P. Veasey Award from the bottom of my heart. There are not enough words to describe my gratitude and I can only hope to continue living on in Joe's light.

2013 – Clayton Witt


I am from Oak Park, Illinois, just west of the city. I grew up surrounded by Frank Lloyd Wright houses and Legos. Creating sculpture and art has always been my passion, and when faced with college applications. I was daunted by the choice of my future profession as an 18 year old. I picked Miami because of its second year studio. One visit to the campus and one t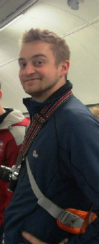 our through the building revealed what a special place Miami is. Any program which lets second year students design, build, and occupy their workspace was the place for me. I love what I do. Two of my four years are up, and I plan to make the next even more memorable.
Receiving the Joseph P. Veasey Scholarship is an incredible honor. My studio is comprised of some of the best people I know, and it means that much more that they elected me and my friend Mike for the award. By all accounts, Joe was an incredible person. He is someone who I would have loved to come to know in any setting, especially in a studio. I am humbled to be associated with his memory.
My future plans are hazy, as I am terrible at planning ahead. All I know is I want to continue to participate in competitions, draft draw scribble, make models and keep designing. After I graduate I would like to work for a firm for a year or two. And get my masters afterwards. Or maybe it's the other way around. I don't know, ill get there.
I cannot express my gratitude enough. Again, I would like to thank Joe, Joe's family and everyone associated with the JPV award.


2013 – Michael Haynes
I am going to be a Junior at Miami University this Fall, studying architectural design. I grew up in Melbourne, KY (about 20 minutes South of Cincinnati, OH) and had previously att
ended private, Catholic grade, middle, and high schools. All of which, I feel have had a great impact on me and how I have grown and become the person I am today.
I grew up loving to play with Legos and to just build structures out of the buckets of Legos I had stockpiled over the years, that passion and love to design and structure led me to architecture and Miami University; wasn't a good enough math student for engineering. I haven't questioned my decision to pursue architecture once, despite the long hours, work load, and stress that it entails I love every second of it.
Receiving this award is an absolute blessing and honor for me, the fact that my fellow peers consider me to be a portion of the man that I personally have heard Joseph Veasey described as touches me dearly. It means a lot and I hope I can do Joe and his family proud with the award that I have been given.
My future plans are to find whatever I am most passionate about and follow it with all my heart and soul, I would like to continue as I am now. Learn, grow, and become successful; not quite sure how I plan to quantify my success in life, but I feel I am on the right track.


2012 – Michael Bednar
It is an incredible privilege and honor to be recognized in Joe's memory, and I am very grateful to have received this scholarship. My peers at the studio mean so much to me. I truly appreciate all that they do for me.
From what I have heard from my professors, Joe was extremely enthusiastic and kind. I hope that I can emulate his qualities.
I was born and raised in Warren, Ohio. I am the son of Andrew and Catherine Bednar and I have a younger sister, Emily. I attended Howland High School and have always had an interest in the field of Architecture. My father is an Architect and from a very young age, I was introduced to various aspects of the field. My first year at Miami was good, but it was during my second year that I got really excited about Architecture and the Miami University. I believe this is largely due to my classmates in the studio. My second year was fun, rewarding, and challenging; I love what I am doing. I hope to one day become a registered Architect.
Receiving this award is very humbling and I cannot express my gratitude enough to Joe, Joe's family, my professors, my peers, and my family. I will always cherish the recognition, and will work to continue Joe's impact on the Miami University Architecture community.
2011 – Kevin Phaup
I am very honored and humbled to receive the Joseph P. Veasey Award in architecture. I understand that Joe was a leader and a helper and I value and honor those same attributes.
I am a non-traditional student (nice way of saying old guy!) attending college for the first time at the age of 30. My wife Rachel and I moved to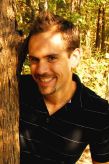 Oxford from Branson, Missouri where we met working in ministry with troubled teens. I began attending community college in Missouri, with no degree in mind, however much of my work and jobs throughout life have involved construction. I'm a very hands-on person and love to make and build things. It soon became clear that architecture was the right path for me. When Rachel and I came to visit Miami as a potential school, we both new right away that this was where God was bringing us. After selling our house in Missouri, relocating with no promise of employment and not really knowing what architecture was, we finally settled into Oxford, Ohio. Rachel now works at Miami University as a Financial Assistance Counselor and I am growing as an artist and designer. I declared Metals as my second major this spring, for a Bachelor of Fine Arts, in Studio Art. My workload is time consuming and requires a drive to succeed, but I love what I'm doing.
Winning this award means so much to me. It was a privilege to be selected for this award by my classmates and is an honor to follow in Joe's footsteps as a leader and community builder.
2010 – Justin Willard
I would first like to say that I am extremely honored that I was chosen for this scholarship. I am surrounded by a great group of friends while in studio and am glad that they feel the same about me. It would have been an honor to know Joe and is an even bigger honor to be recognized in his name. My name is Justin Thomas Willard and grew up in a Lewiston N.Y., a small town right outside Niagara Falls N.Y.
I grew up alongside my twin brother Jeremy, my Mom and Dad and when I
was seven years old, my younger brother Jordan was born. From the age of five in kindergarten until I was a senior in high school I attended Lewiston Porter School District. I was involved in the National Honor Society and played on both the baseball and tennis teams. Throughout high school, I was unsure of what I wanted to do with the rest of my life, but decided on architecture, which lead me to choose Miami University as the place I would attend college. I was always interested in art from an early age and loved drawing and painting. All throughout high school I was involved in art classes and chose architecture as my AP concentration my senior year. This made my very interested in the field and ultimately led me to decide on studying architecture in college.
I was hesitant about it at first but after my first year at Miami I fell in love with the program and am so glad I went into it. One thing that life as an architecture major has taught me is that you always need to prioritized what you're doing, and keep to a strict schedule. There is a lot of work to be done in our major and having good time management skills is essential to being a good student and person. After my four years at Miami University, I will hopefully attend the University of Buffalo for graduate school and find a job in an architecture firm at home, and eventually work in a major city after I'm financially secure. My first and major goal after graduating is paying for my student loans, so I plan on working at an architecture firm right after I leave Miami. When I found out that I won this award it made me excited to know that my peers value my input and that they respect me on a personal level. This award will significantly help me pay for supplies while abroad in Florence, Italy next semester and will allow me to take part in art projects in Europe. Like Joe, I believe it is very expensive to be an architecture major and this scholarship will help me continue to follow my love of art and architecture.
2009 – Jared White
My parent's names are Chris and Shawna, and I have a 19 year old brother Jacob, and a 13 year old sister Kaitlyn. I graduated from Edgewood High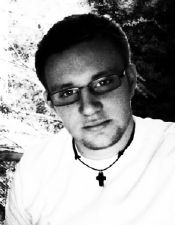 School in Trenton, OH in 2006. My interests include obviously architecture, fishing, sports of any kind, wood shop, and traveling.
Thank you so much, I was extremely excited about receiving the Joseph P. Veasey award in Architecture. I am very humbled and can't express enough how grateful I am. I never knew Joe personally, but I know a lot of Joe, and it means a lot to me that my peers and professors feel that I carry Joe's spirit. I know Joe was a great person, and my prayers are still with the family, as I know that pain will never completely go away during our short time on this earth. I fully believe in the power and mercy of the Lord Jesus Christ, and believe that Joe sits today with him in Heaven.
2008 – Douglas Morgan
It is a great blessing to receive the award in Joe's honor. Regretfully, I never had the chance to personally meet Joe when he visited last year. From the many memories shared with me from friends and professors, Joe lived a life full of love and compassion, giving all of himself to those around him. When I reflect on the impact and significance Joseph P. Veasey has on everyone he encountered, I can only aspire to live as he did and give of myself unconditionally. I look forward to the day when Joe and I can finally meet in Glory. To know that Heaven contains a soul like Joe inspires me to live a closer walk with our Savior Jesus Christ.
I was blessed to have a wonderful and compassionate single mother who instilled in me the Word of God and set an example of Christ in my life.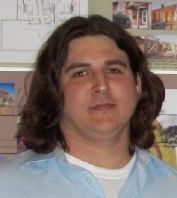 Her example, and my own relationship with Christ, have been the driving forces throughout the challenges in my life. I was raised with an unrelenting will to never give up and to always "work" my faith when times seemed unbearable or when I fell short of meeting the mark. Spending most of my summers growing up working in the building trades with my grandfather and uncles, I learned the value of hard work and the joy of a task well completed. I looked at these men in my life and admired their fervor, but I felt that I had a different calling. Graduating from Hillsboro High School in '98, I was reluctant to start college without knowing exactly what I wanted to do in life and started work at an automotive supply factory. Over the next two years I worked my way up to a manufacturing engineer and spent another four years there exploring many avenues in robotics, computer programming, and machinery. I was still not satisfied with my line of work. I would catch myself drawing floor plans on napkins and envisioning the technologies I was working with fused into building technologies. One day it just kind of clicked, I want to be an architect. So I sold my house, quit my job, and gave up the life I had to start afresh at Miami University in architecture.
I want to use everything I've been blessed with to help others, if I can design one thing to help someone live a fuller life or inspire them to overcome then my time on Earth has been well spent, just as Joe's. I see architecture and design as a way to give back to my family, inspire those around me, and to ease the challenges of those less fortunate than myself. I am overwhelmed by the path God has laid for me in that I can do what I love while giving to others. I'm sure Joe felt the same way. When first learning of the award, I sought to find out as much as I could about this amazing young man, the way he lived, the way he loved, the way he truly inspires everyone he encountered. It is my heartfelt desire to live life following the legacy Joe Veasey has given to each and every one of us. He will never be forgotten or cease to inspire the hearts of others.
2007 – Brett Roeth
I am proud to have been a recipient of the Joseph P. Veasey Award and humbled to be associated with a young man like Joe.
In the summer of 2006, I participated in a five-week workshop at
Arcosanti, the experimental city of Paolo Soleri. Arcosanti is the physical embodiment of Soleri's theory of Arcology, a more appropriate human relationship with nature created through density, frugality, and their consequence, efficiency. Since learning about Soleri and his work during this short workshop, I have had an intense desire to learn about urban and suburban conditions, especially in the United States.
I began early in my academic career to seek experiences and coursework outside of the discipline of architecture, to better understand the relationship between society and the built environment. My leadership and service experiences, especially as a part of the American Institute of Architecture Students, have shown me that social norms are difficult to change, but accomplishing this change can be quite rewarding. I have given multiple presentations within the Department of Architecture and Interior Design at Miami University, and I wrote an article published in issue 64 of Crit, the Journal of the American Institute of Architecture Students. I am currently expanding this work into an Honors thesis project which further explores this social nature of American suburban environments. My goal is to create a design methodology that can aggressively address the American suburban pathology.
Throughout my academic career, I have striven to transform and redefine my values through active intellectual leadership and community engagement. I have elected to take several courses outside of my major that have pushed my capacities and have made me a more interdisciplinary thinker. I have completed several experiences, both academic and otherwise, that have allowed me to explore architecture and urban planning from various perspectives. I am constantly looking for the next opportunity to expand my horizons, and I never wish to stop learning, for a learner – first and foremost – is what I desire to be.